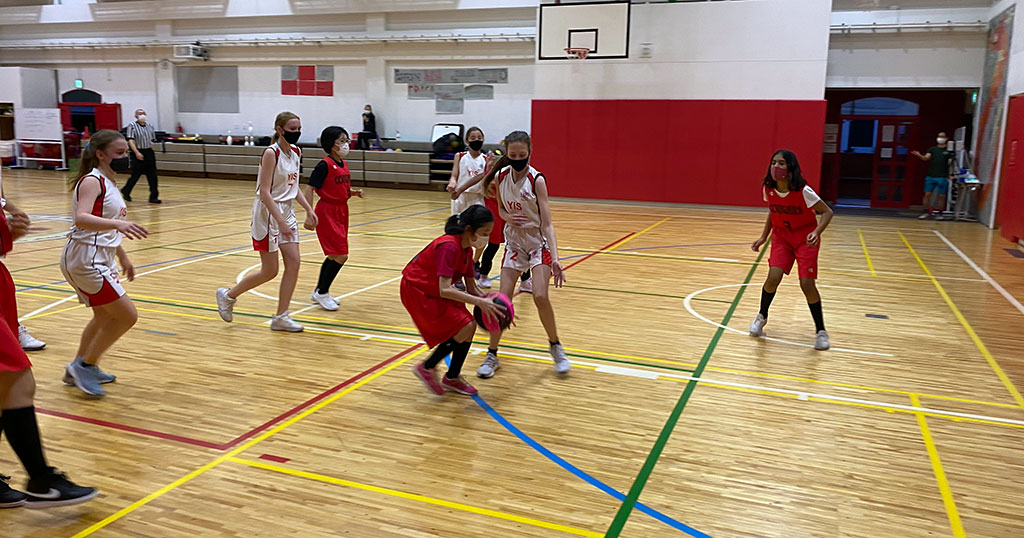 Matthias Olson
Cougar Girls Bring Fight to Dragons
The Cougars MS girls' basketball teams had games again this past Thursday, April 22nd, against Yokohama International School. Both A and B teams show much improvement from last week; scoring nearly double the points they had scored in any previous game this season. Despite being overmatched by older, taller and more experienced players, our girls held their own and made both games competitive.
The A team started off the Thursday night doubleheader jumping out to a 4-0 lead. Hadassah, again, led the Cougar charge with a quick basket in traffic and a nice pass to Aahana for an easy score. Yuxin continued to cut off scoring opportunities from the Dragons' A-team point guard all night to lead a drastically improved defense.
The Dragons eventually took the lead to close out the half, but the Cougars, down by 7 points, were well within striking distance.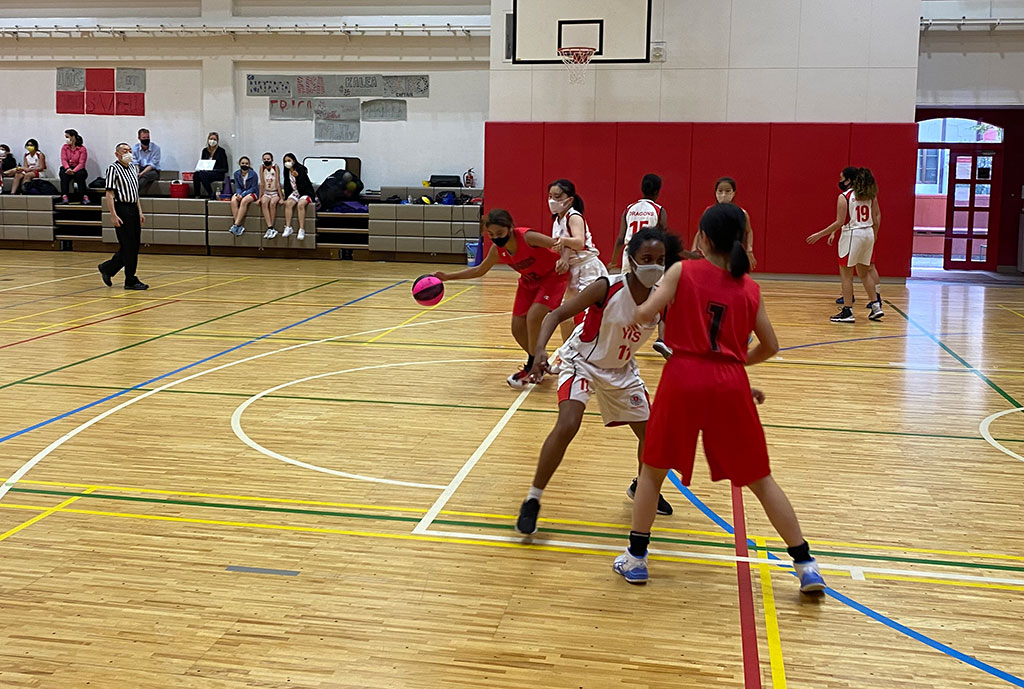 The 2nd half was an offensive coming out party for Airi as she blew by her opponents finishing gracefully at the rim on multiple occasions. Baskets by Annabelle and Shraddha kept the Cougars alive, but it just wasn't enough in the end as the Dragons held on for the 41-25 victory.
Contrary to the A team, the B team start off a bit slow. Down 10-0, the B team girls didn't put numbers on the scoreboard until more than halfway through the 1st quarter with a banked in shot from Aayeshah. That basket sparked three quarters of even play between the two teams.
The height of the Dragons frustrated the Cougars guards all night, but in the 2nd half Nao and Mikoto began finding scoring opportunities by attacking the basket and passing to open teammates under the rim. Toki found her first basket of the season on a nice pass from Nao, and Mikoto used her athleticism to put in two baskets on the night.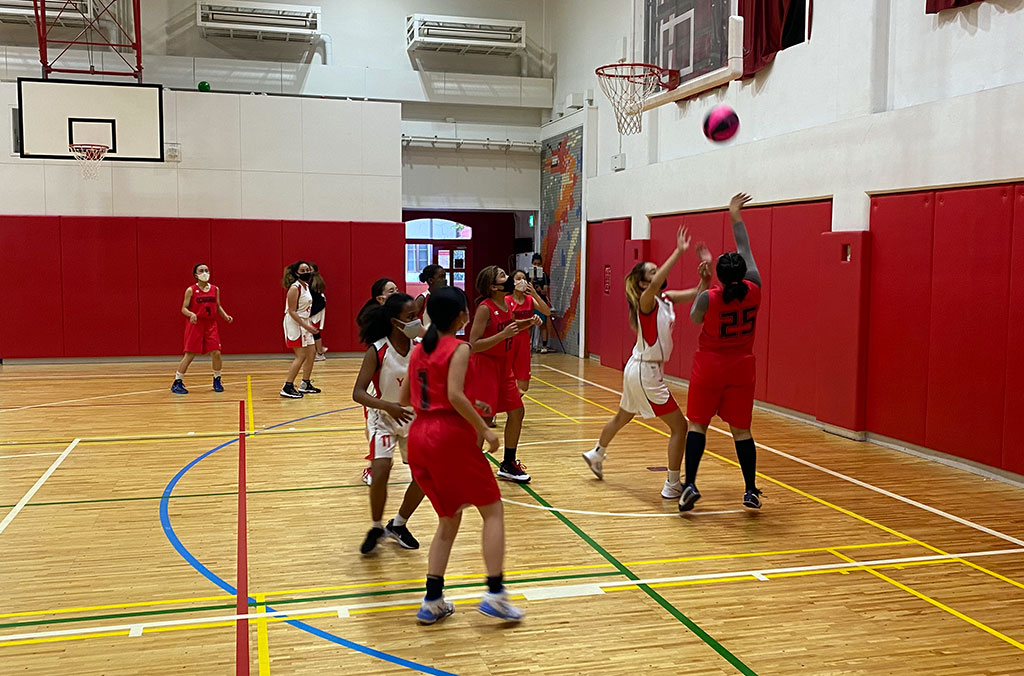 In the end, the Cougars brilliant effort wasn't enough to get out of that early 10-0 hole as the B-team Dragons went on to win 26-14.
The Cougars' rapid growth is encouraging. Their commitment to a more aggressive, fast, and physical style of basketball will certainly pay off in seasons to come.