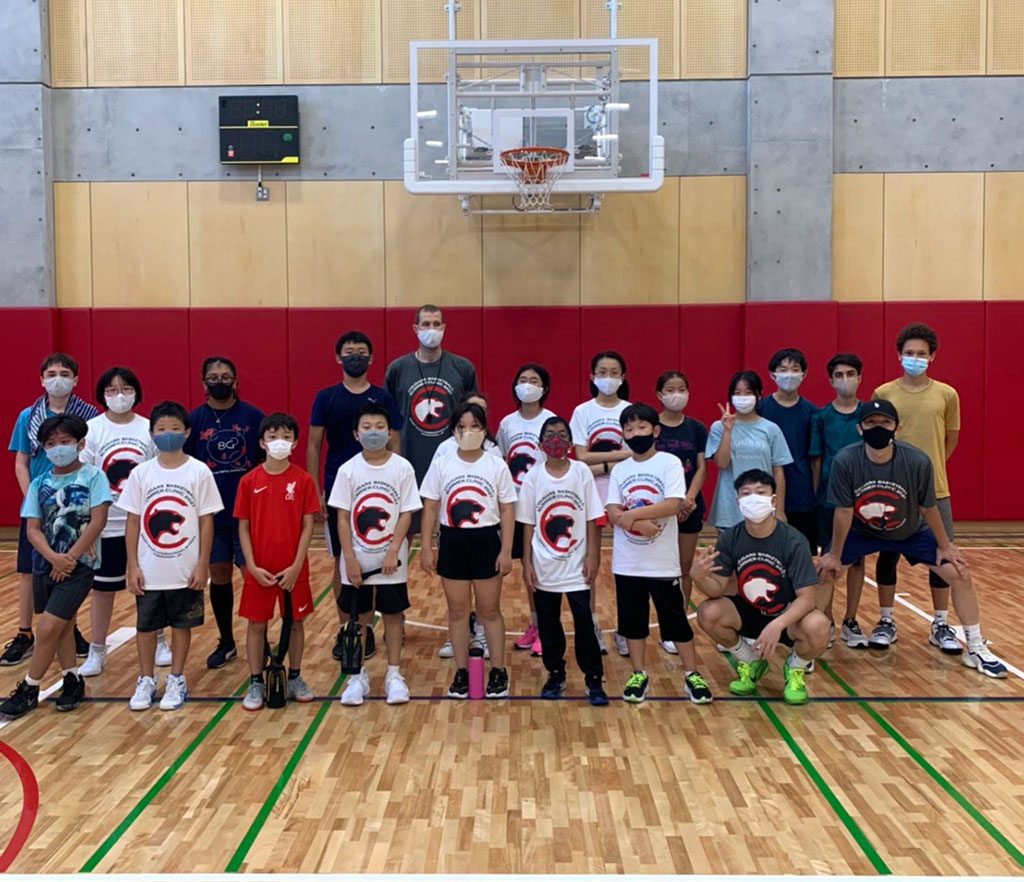 Matthias Olson
Cougar Summer Basketball Camp 2021
This summer, while most teachers and students were still enjoying their summer holiday, 28 incoming middle and high school students decided to spend the first two weeks of August honing their skills on the basketball court. From August 2nd through the 12th, the new Cougar Sports Center was filled with the sounds of squeaking shoes, pounding dribbles, swishes, and shouts of encouragement. The basketball atmosphere was palpable and many students grew tremendously in their ability to play the game.
The camp ran every weekday, excluding Fridays, for two hours in the morning. There was a mixed bag of skill levels and ages as we accepted any Saint Maur student entering grades 6-9. This gave the camp a one room schoolhouse kind of vibe as more experienced players were able to model moves and bring along younger and less skilled players. A few of the boys from our high school team helped out with the drills and were able to practice some of their leadership skills while getting gym access and personal training once the gym emptied out. Camp attendees also got two days of coaching from one of the top Japanese skill coaches in the area, Bang Lee, who has trained many current B-League, 3X3, and professional Streetball players.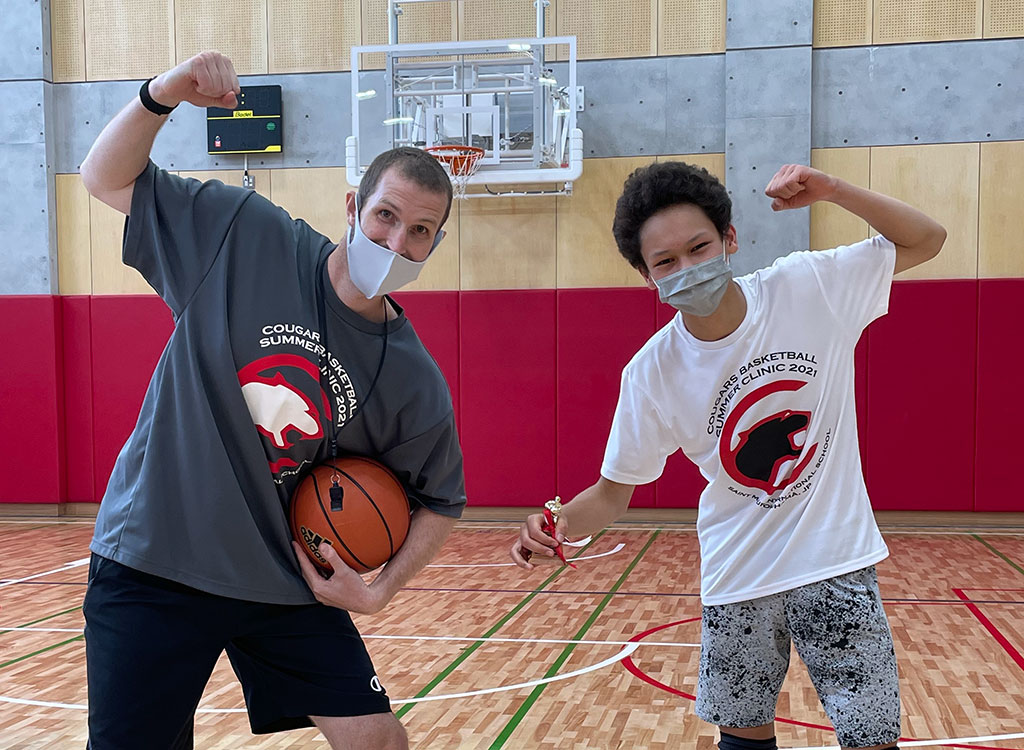 Four camp attendees received awards on the last day for their level of play throughout the two weeks. Takumi earned the Cougar Hustle Award for his relentless effort in every single game and drill. Kuga earned the Cougar Teamwork Award for his unselfish play and excellent passing. Shraddha earned the Cougar Defense Award for her physical defense and aggressive rebounding. Keita received the Most Outstanding Player Award for his excellent effort and high demonstration of skill throughout the camp.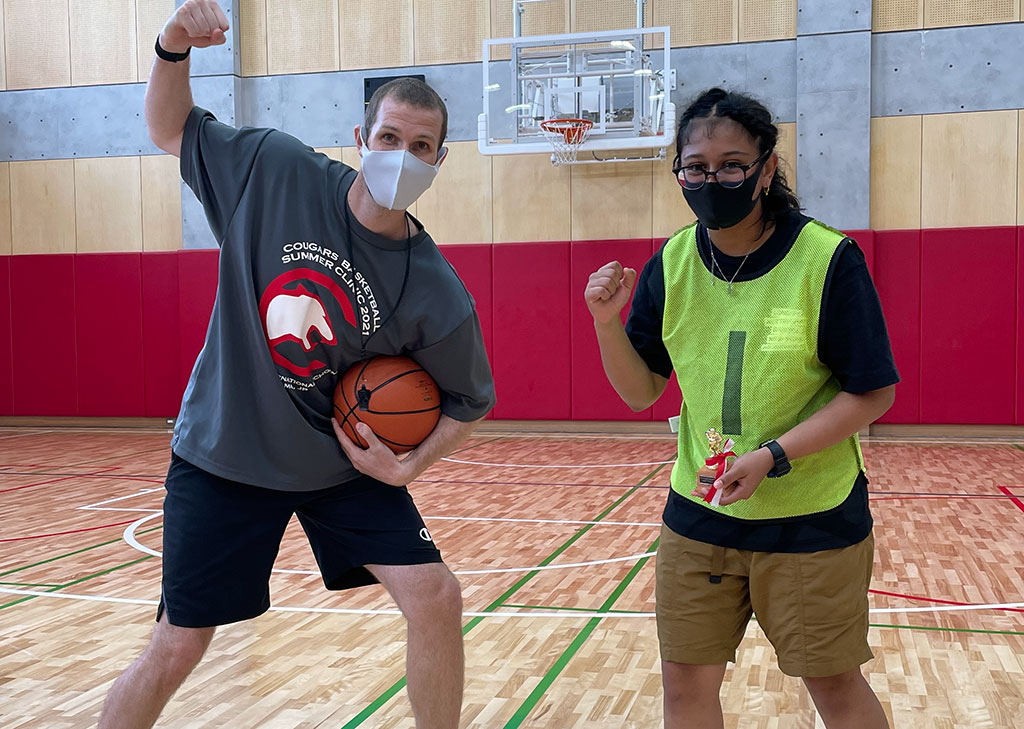 The highlight of the camp was the growth many of the players experienced. Some students came in not really knowing the rules while others came in having played on school and club teams. All students left with a new understanding of the game; from knowing how to properly dribble a ball, to understanding the effort and dedication it takes to truly master the sport.