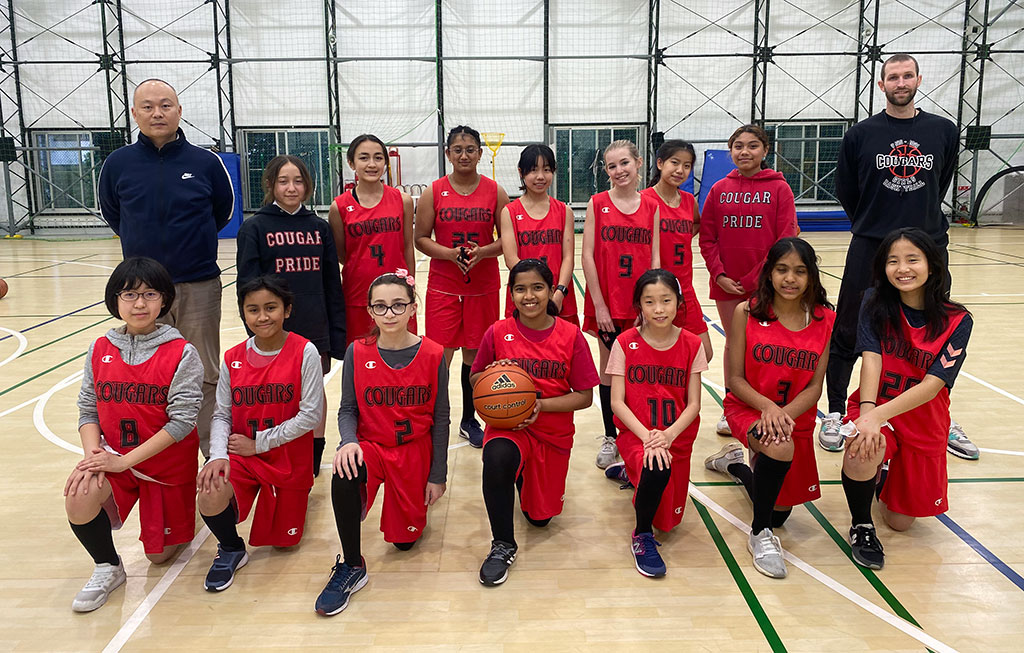 Matthias Olson
Cougars Show Grit in MS Girls' Basketball Matches
Last week, the Middle School girls' basketball teams kicked off their season with two games in three days. The first games were on Thursday evening against the Dragons from YIS. Both A and B teams then travelled to CAJ to take on the Knights.
Although the Cougars didn't emerge victorious in any of these matches, they displayed exemplary grit and drastically improved their collective basketball skills and IQs.
The Cougars' A and B teams started off a little hesitant on Thursday night. This was the first official basketball game for over 80% of our players, so the learning curve was steep. However, both of our teams grew more comfortable throughout their time on the court and were able to put together some flashes of strong play. The A team's offense capitalized on strong drives to the basket by Hadassah and intelligent defensive positioning by Yuxin. The B team was led by Nao whose ball handling and quick first step gave her multiple opportunities at the hoop.
On Saturday morning, both A and B teams had a few players missing, but that didn't stop our girls from giving their all on the court. Shraddha made her presence known at Christian Academy by scoring multiple baskets in the low post, and Airi prevented the CAJ Knights from scoring easy baskets with her exceptional transition defense. The B team got their first bucket from team captain Nadia, and were led defensively by the physical play of Mikoto.
Although the Cougars MS girls' basketball teams didn't find victory this past week, they played incredibly hard and are showing vast improvements in such a short amount of time.