Matthias Olson
Improve Your Basketball Skills At Our Saint Maur Basketball Camps
During the first week of Winter Break, 23 middle schoolers and nine players from Saint Maur's High School boys' and girls' basketball teams participated in a week-long basketball camp.
The middle schoolers focused on skill development; improving their ball handling, shooting form, off-ball movement, and passing. The high school players further developed their understanding of the game by running through position-specific and offensive decision-making drills. The teams then applied these skills in games and scrimmages.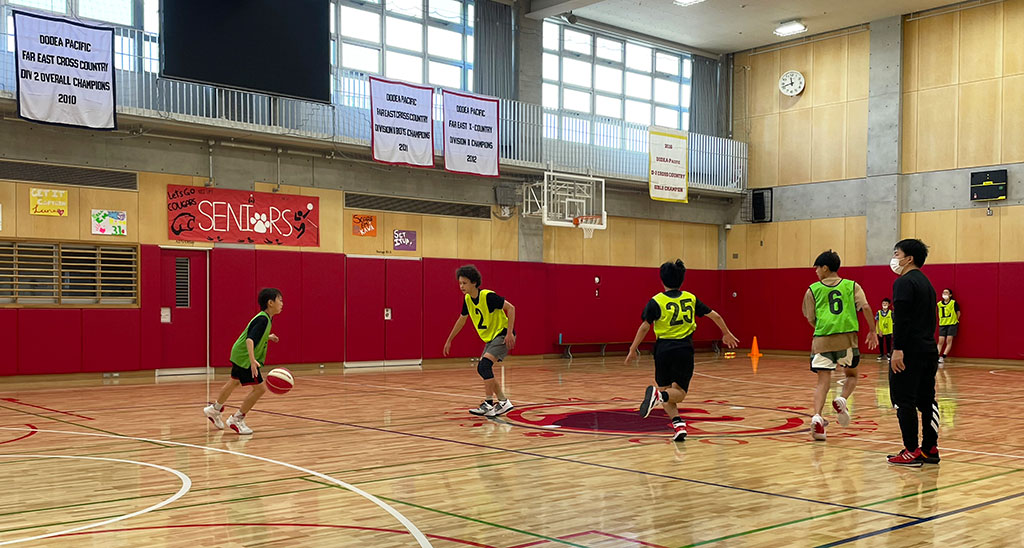 The real treat of the camp was having professional skills coach Bang Lee lead sessions on the last day with some of his coaching team. He brought a U15 Japanese National Team Player from Kobe who showed our students at Saint Maur the dedication required to take their game to the next level.
In case you missed out on our Winter Basketball Camp and would like to participate to improve your basketball skills, don't miss out on our upcoming Spring Break Basketball Camp from the 28th to 31st of March.