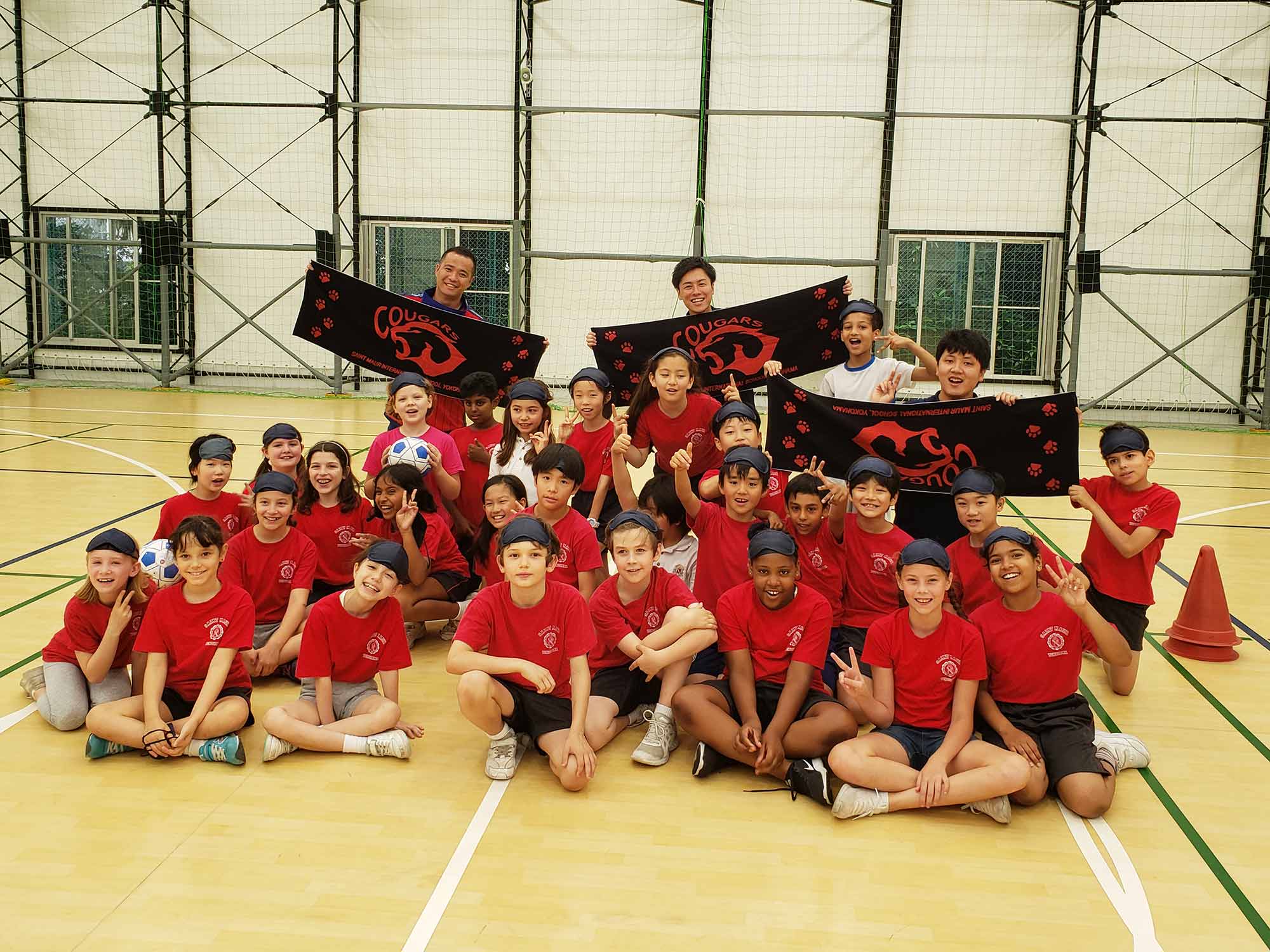 Nickie Wong
Japan Blind Soccer Association Visiting Grade 4
We were very fortunate to have the Japan Blind Soccer Association teach our Grade 4 students about blind soccer. It is their first time coming to an international school.
During the workshop the students learned how to use sound to navigate and the rules of blind soccer. Students learned that when sight was missing, our world becomes very different. Movement and communication methods needed adjustment. Students learned the importance of proper communication, not just shouting words to others, but also talking and making sure the other person was listening.
If you want to find out more about blind soccer, visit www.b-soccer.jp. There are even workshops that you can join! In Japan, there are blind soccer games for the normal-sighted and visually impaired. It is a great opportunity to learn more about Paralympics sports and interact with the local community.