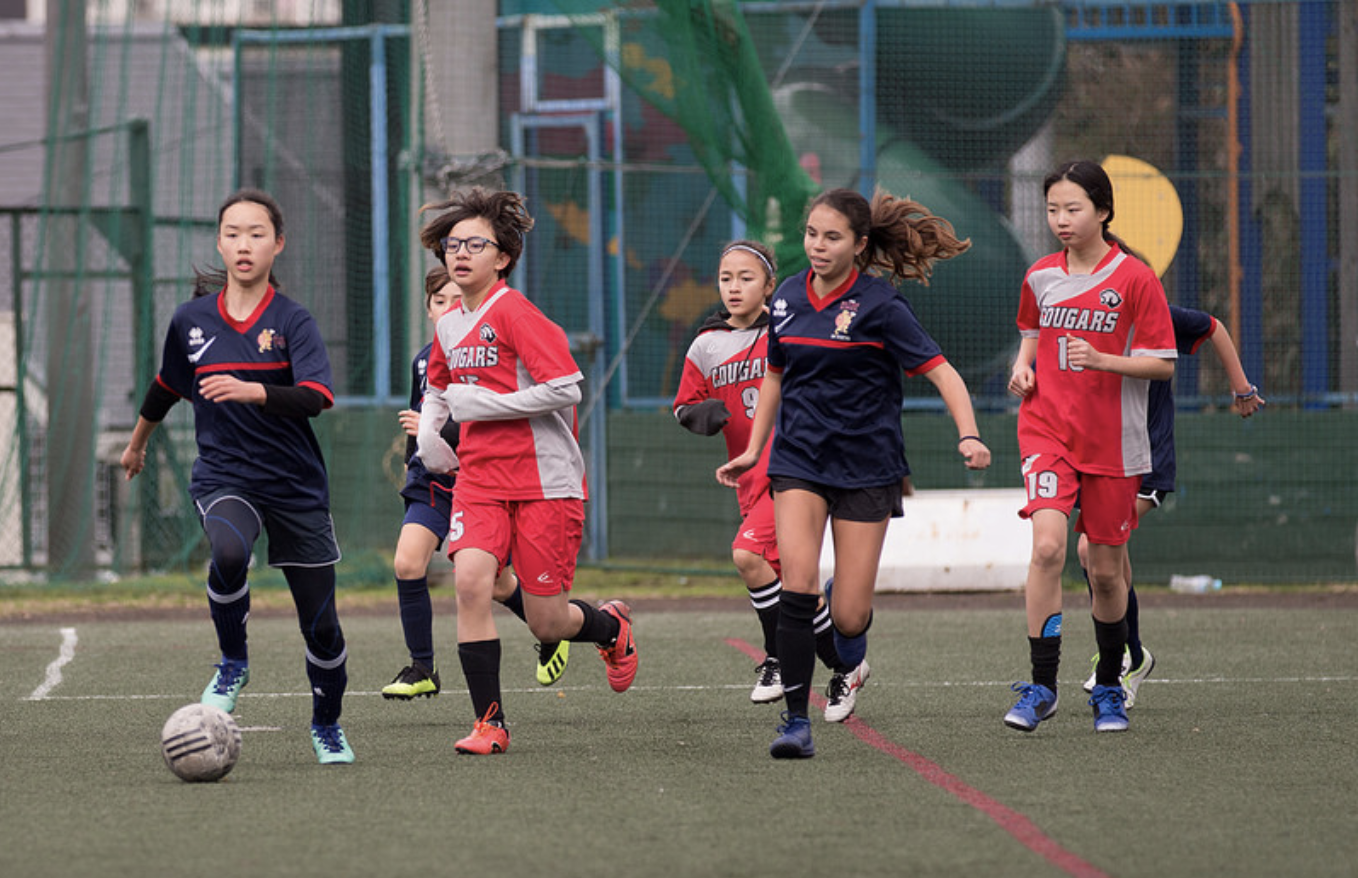 Christina Fürstenau
Middle School Girls Soccer - Clinical Cougars Conquer
This weekend at YC&AC the Mighty Cougars faced off against their rivals from BST and TIS and performed fantastically, coming away with 2 wins and one draw in our best result of the season so far.
The A Team came out firing vs BST and dominated the game but just couldn't manage to put the ball into the net, shooting from too far out and making things easy for the opposition keeper. Finally, towards the end of the game the girls began to believe in themselves and really go hard at the ball and after great lead up play and pressure by Tatum and Milan, the ball spilled to Juliette who made no mistake and gave the Cougars the lead which they held onto for a well deserved 1-0 victory.
The B Team faced off in their first game vs BST who were a solid and experienced outfit. Ye-Eun was a rock in the middle of defence, ably supported by Uma and Noemie. Our midfield of Akari, Mimi, Reine and Yoonseo battled hard to try to win back the ball and get it up to our striker Addisyn who was so close to scoring many times. Goalie Maria made some impressive saves to get us out of trouble and is improving every week. We gave up some easy goals in the first half, but kept battling away in the second trying to get back in the game. Akari showed us all the importance of never giving up and putting pressure on the opposition, running hard and forcing a mistake from the keeper to finally score her first goal! Well done Akari! Despite us having a number of chances, we ended up with a 1-4 loss.
In the second game the B Team went up against local rivals YIS in a fiercely contested game that went end to end. Our positioning was fantastic as was our tackling and YIS found it very hard to get through the Cougar defences. Up front, again we had chances but just couldn't convert them and the game ended a 0-0 draw.
In the second A Team game, the girls put it all together with our back defence solid as a rock with Alana, Cailynne and Koyuki letting nobody get through. Our midfielders Trois and Juliette made lots of tackles and interceptions and fed the ball through to Milan and Tatum up front who caused the opposition lots of problems. Tessa was getting a little cold and lonely in goal with not much to do, but was on hand to clean up any time TIS did go on attack and despite an injured foot, conceded zero goals for the entire day! In this game we managed to make the most of our chances, with Milan scoring a hattrick with some clinical finishes and the score ended up 3-0 to Saint Maur. We were able to send Caliynne off, in her last game, as a winner!