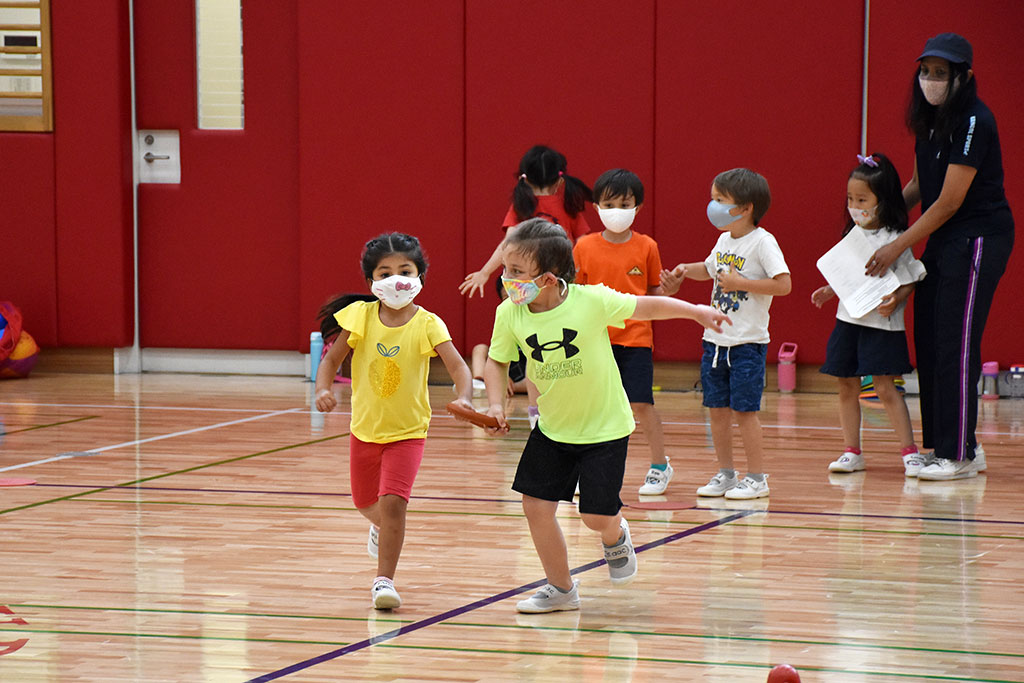 Christina Fürstenau
Montessori Sports Day - Celebrating Collaboration & Nurturing Relationships
Our Montessori students had a fun-filled Sports Day last Friday, May 20th, and we were excited that we were able to invite parents again not just as spectators but also to take part in two final activities!
Thanks to the sunny and warm weather, the Montessori students started their day with warm ups with Mr. Oleks and an obstacle course led by the Montessori teachers on the outdoor playground. After snack time, the students moved over to our Cougar gym where they took part in various fun sports activities, including ball toss, relay and a collaborative hula hoop activity. Afterwards, the children danced to the beat to a modern cha cha cha song.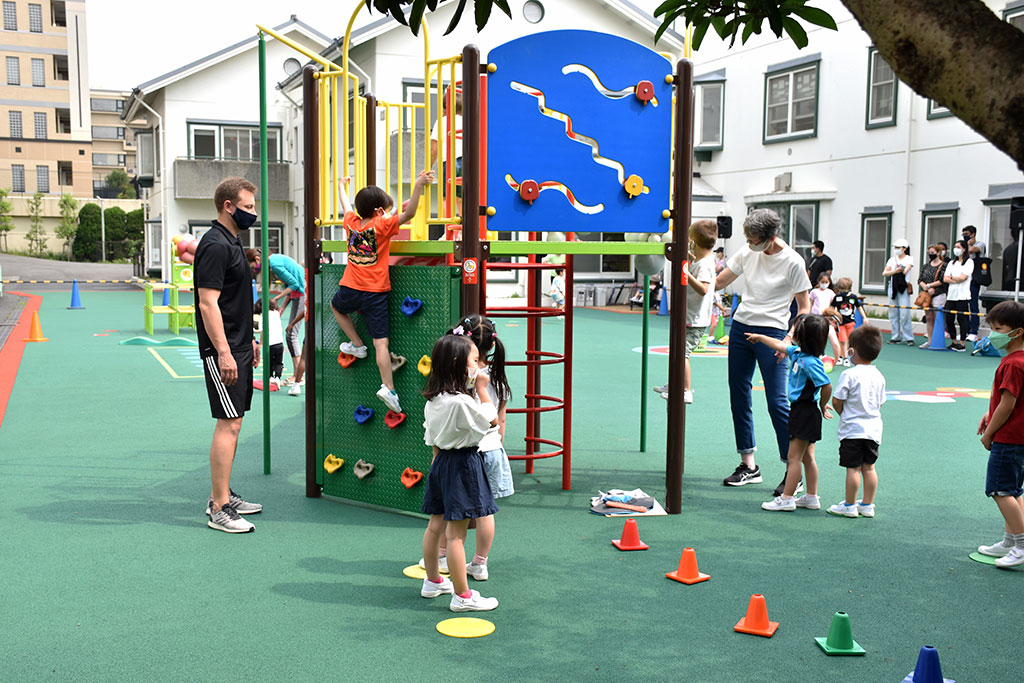 The big highlight of the day was saved for last when the children gathered in 3 groups to do the parachute and finally also invited their parents along to take part in this exciting movement activity. The day ended with a dance together with the parents and many happy faces!