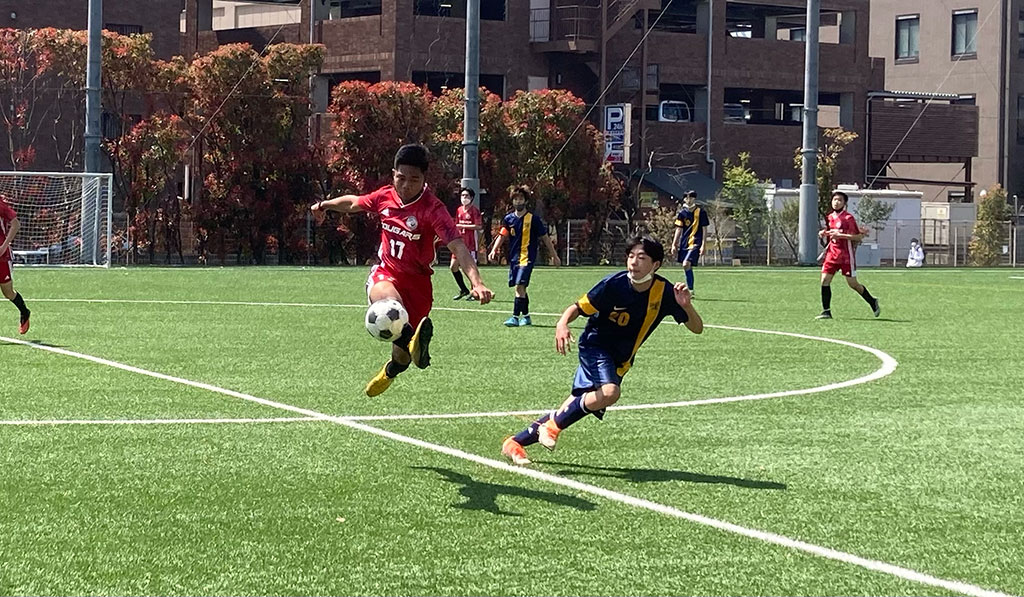 Jan J.
Seventh heaven for HS boys soccer
The Saint Maur Cougars boys football team kicked off their season this Saturday with an emphatic win over CAJ, hitting the Knights for seven. This is seen as a significant improvement from last season which saw the Cougars string together a number of lackluster performances, including a 4-1 loss to a strong CAJ side.
Full Time: Saint Maur 7 - 0 CAJ Saturday, April 9, 2022 @ YIS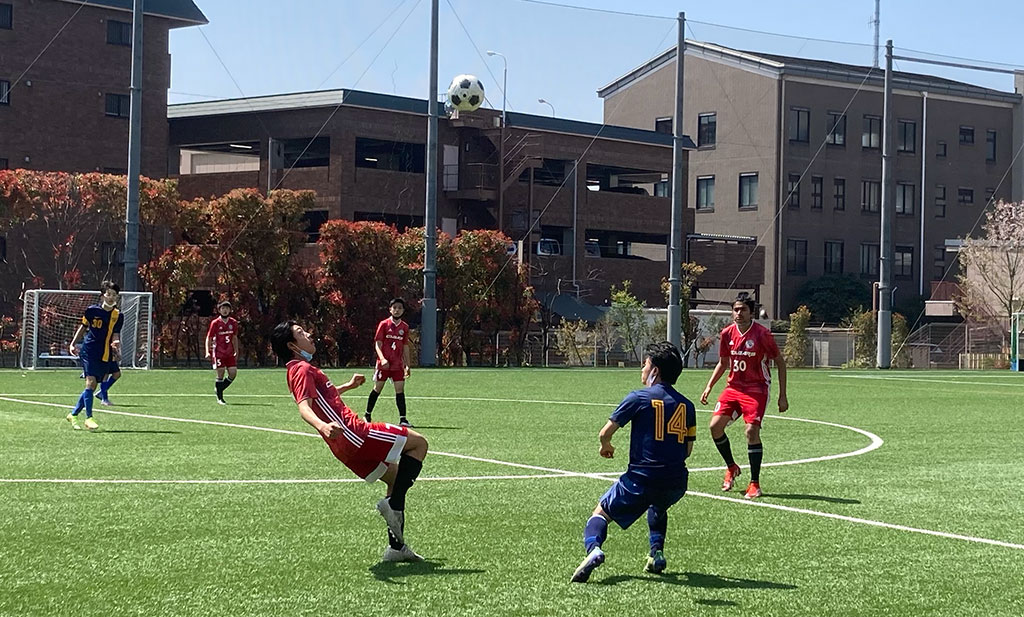 With a revamped coaching staff, Saint Maur set up in a 4-2-3-1 formation in their first game of the season. Left-winger Taichi started the rout with a calm finish into the bottom right corner of CAJ's net, just minutes into the first half. It was not long before the Cougars found their second, with a clever set-piece corner play between Taichi and captain Jan, who slotted the ball between the keeper's legs. The 40-minute half finished with the Knights 3-0 down, after Taichi added to the scoreline with a thumping left-footed strike. What seemed an even game on paper before kick-off soon began to look like a potential Cougars classic. In the second half, Jan grabbed his brace with a low-driven finish, before freshman and debutant Victor hit the target twice in quick succession to give the Cougars a 6-0 lead. With 10 minutes left in the game, Jan's volley hurtling towards the post fortuitously crossed the goal line after a mistake from the CAJ defense. The game ended 7-0, giving the Cougars their first win and clean sheet since 2019. A fantastic team performance with each and every player giving it their all!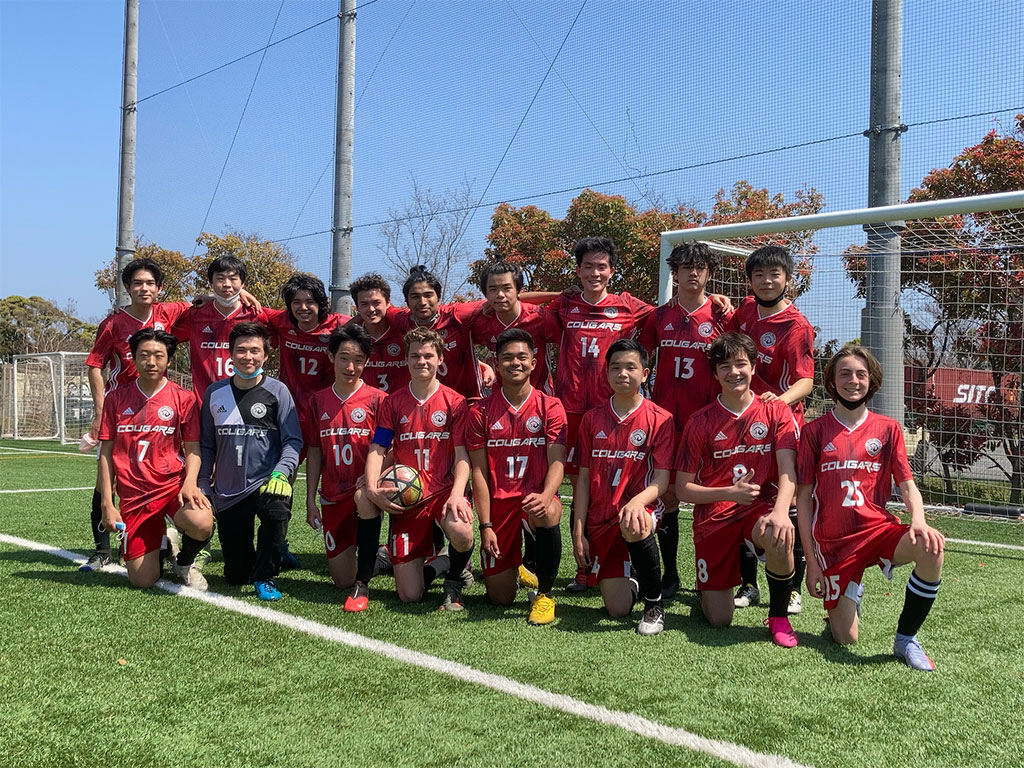 The Saint Maur Cougars look to build on this victory next Wednesday (April 13) as they take on their local rivals, the YIS Dragons, in the Yokohama Derby.