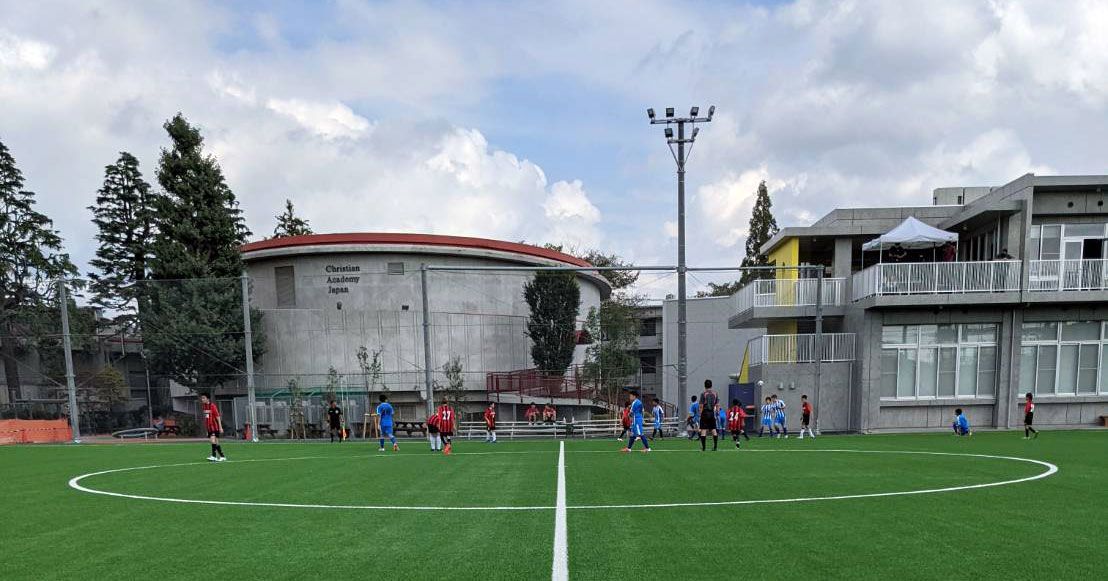 Yuta Yoshii
Strong Start for the Middle School Boys Soccer Team
In their first competition since last November, the Middle School Boys Soccer team was back in action where they played Christian Academy in Japan (CAJ). The "A" team, which was led by the strong core of 8th graders, cruised to a 6-0 shutout victory. The "B" team, which mainly consists of 6th and 7th graders, also earned a well-deserved 2-2 draw.
For the "A" team, Richard and Keita both notched 2 goals, while Hugo and the newcomer Kotaroh both added a goal each in a win. The Cougars dominated the game from the opening half and never looked back. Cain was phenomenal at the left side back where he took over the game with his strong versatility. Credit also goes to the two center backs, Hinata and Masaya, for all of their contributions in defense. Congratulations to our goalkeeper, Seohui (another newcomer), for earning his first clean sheet of his career. Overall, it was an outstanding team performance.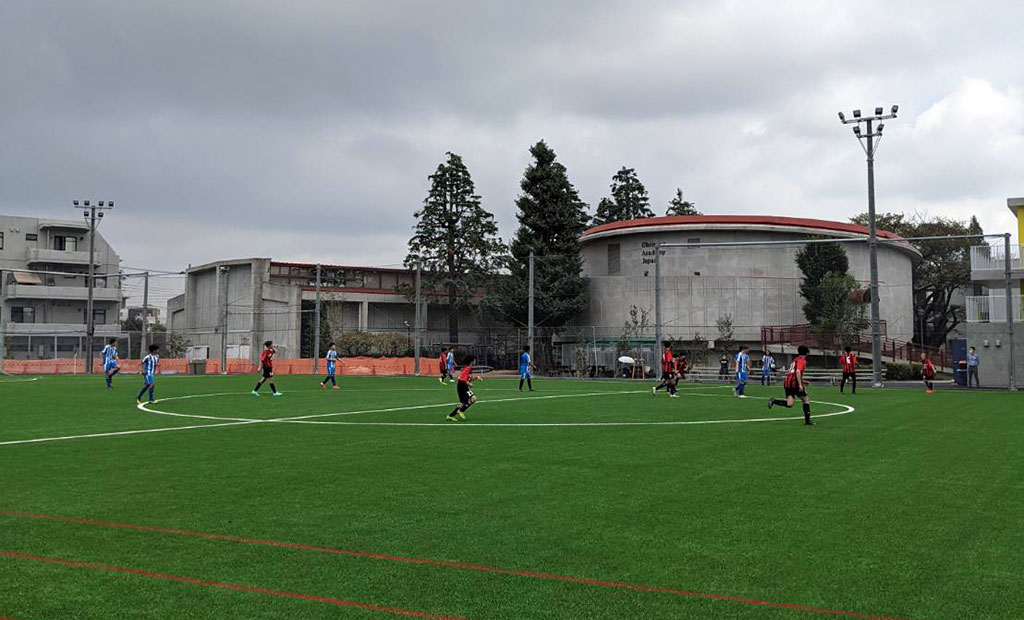 For most of the "B" team members, it was their first time playing in a match at the full-size pitch. After giving up 2 early goals, the team was beginning to make adjustments and was getting back in a rhythm. Nao scored his first goal of his young career off a beautiful through ball from Takumi. The Cougars were down 1-2 going into the half-time. In the second half, it was Nao again who found an opening on the break away and shot past their goalkeeper for an equalizer. It was a seesaw battle from then on as both teams created numerous opportunities. The game ended in a well-fought 2-2 draw.
The Saint Maur Middle School Boys Soccer team returns to action this Friday as the Cougars face K-International School at YCAC starting at 16:30.