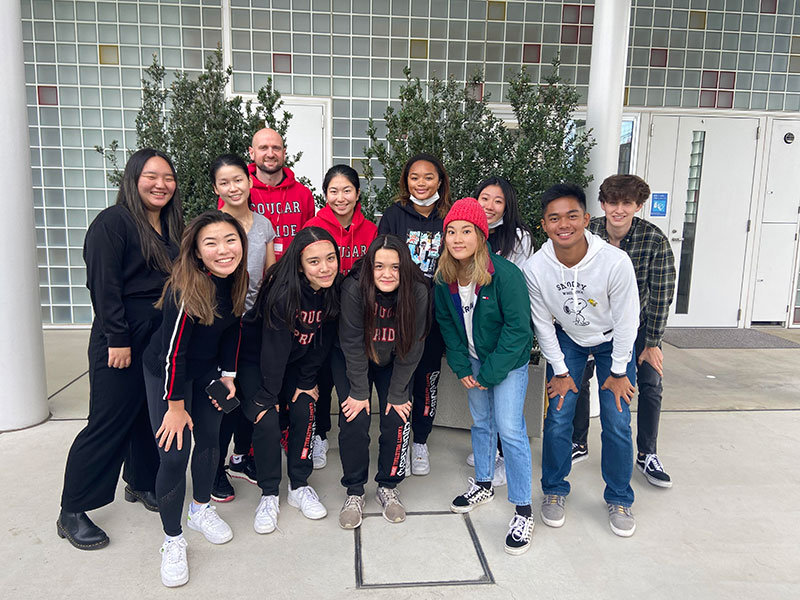 Travis Dixon
Varsity Volleyball's Final Tournament
This weekend our Varsity Girls Volleyball Team travelled back again to ASIJ to play in our final tournament for the year. We're very grateful to ASIJ for hosting us as it has meant we've played a lot more games than we otherwise would have.
With CAJ pulling out late, we were down to four teams. First up we had ASIJ, who are always impressive. The girls had the added challenge of having only one week to prepare a whole new rotation with one setter. Despite this, they came out firing in the first set. Even in an empty gym the energy was intense. The girls stuck neck and neck with ASIJ for the first 12 points, but after this the Mustangs pulled away to a comfortable first set win. The second set was almost an exact replica. The Cougars played courageously in the first 20 points and we were 11-11. In my infinite coaching wisdom, I saw what was coming and called a strategic timeout to remind the girls that we can't let them get away from us. Well, that plan didn't work. In fact, it backfired majorly and they went on a run to go 21-11, and ended up winning the game comfortably.
But we didn't mind. It was the perfect warm-up for our more anticipated match-up against our friendly foes - the YIS Dragons. This season has been challenging, from having a late start to the season and missing many games due to cancellations. But this was our opportunity to erase all of that.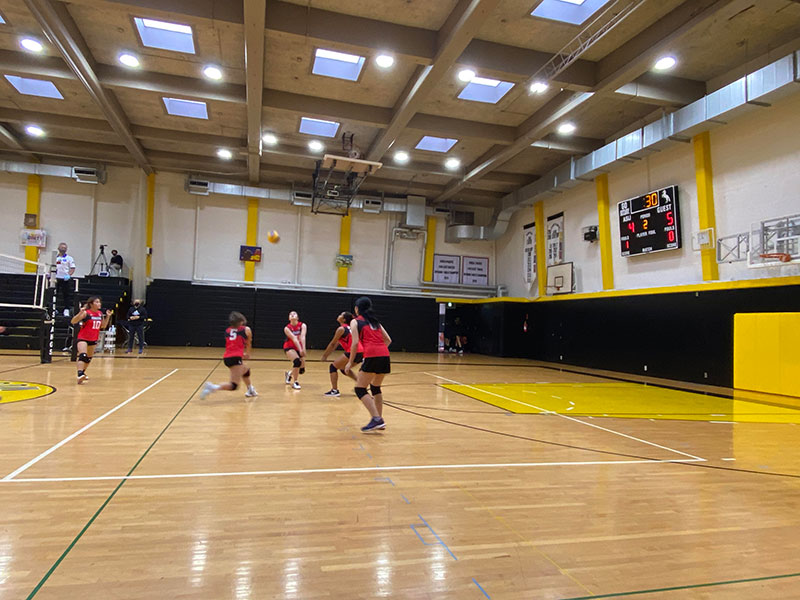 Both sets in this game were polar opposites to the first. YIS came out strong and made big leads in both sets. It took us a while to get warm, but when we did we looked amazing. The rallies were long and intense, the hardest and best volleyball rallies by far all season. YIS also served strong and had big hitters down the middle. But we worked hard all week on our serve receiving and our passing had become one of our strengths. We were also getting lucky with a few calls going our way and YIS dropping a few serves.
Around the 10-15 point mark is when we started to really play on fire. We had more bump-set-spikes than we'd had all season and to see how far we've come from the beginning of the year was a massive highlight. Especially considering the brand new rotation we were using. We had great passing in the backcourt, Yurina worked hard to get good sets to everyone and our hitters were really winding up and throwing some cannons (and some little tips, too). Alas, however, it was too little too late and YIS emerged victorious (and I won't mention that both games finished with balls landing on the heads of our beloved freshman players).
As always, the girls were able to learn from the games and look at the positives. I trust that all those girls coming back next year will have plenty of things to build on and our seniors will look back at the season fondly. More to come in our End of Season Wrap-Up.
Thank you to Miss Gesteira for accompanying us and our managers, David and Tyson for taking care of their duties so well.