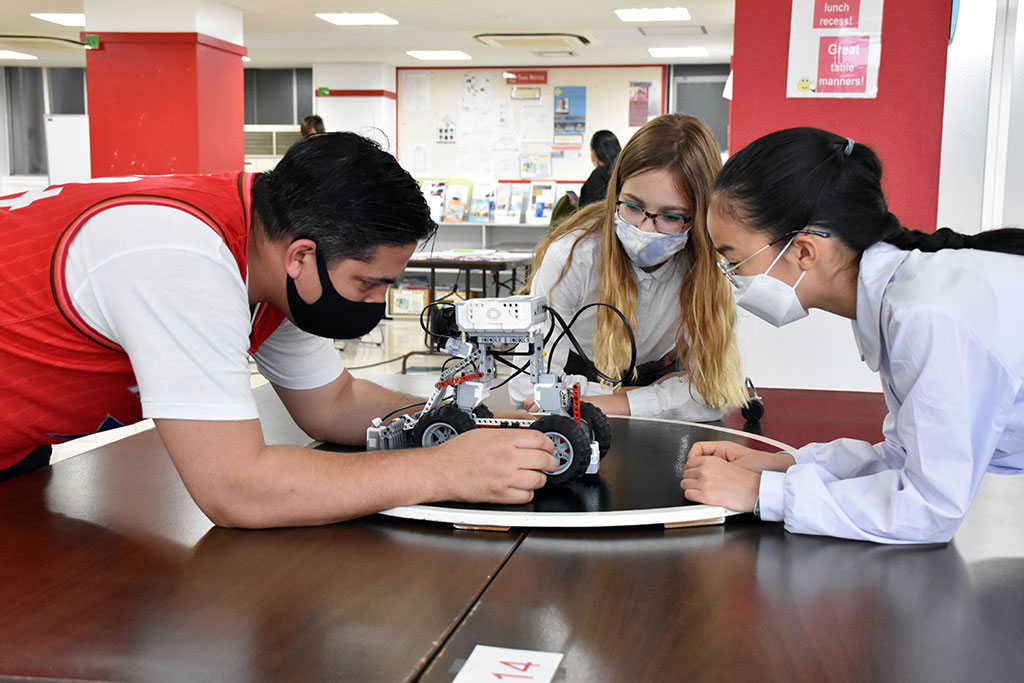 Jamie Payne
RoboSumo is back!
On Friday April 29, the Saint Maur Robosumo Challenge returned after a four year hiatus. Robosumo is played on a plywood arena - 77 cm in diameter. The arena mimics a real sumo ring ('dohyo' in Japanese) on top of which human sumo wrestling occurs.
Each sumobot is constructed from a Lego Mindstorms EV3 kit and must be no longer or wider than 23 cm, no heavier than 1kg, and use no more than three motors and four sensors. There is no limitation on a sumobot's height.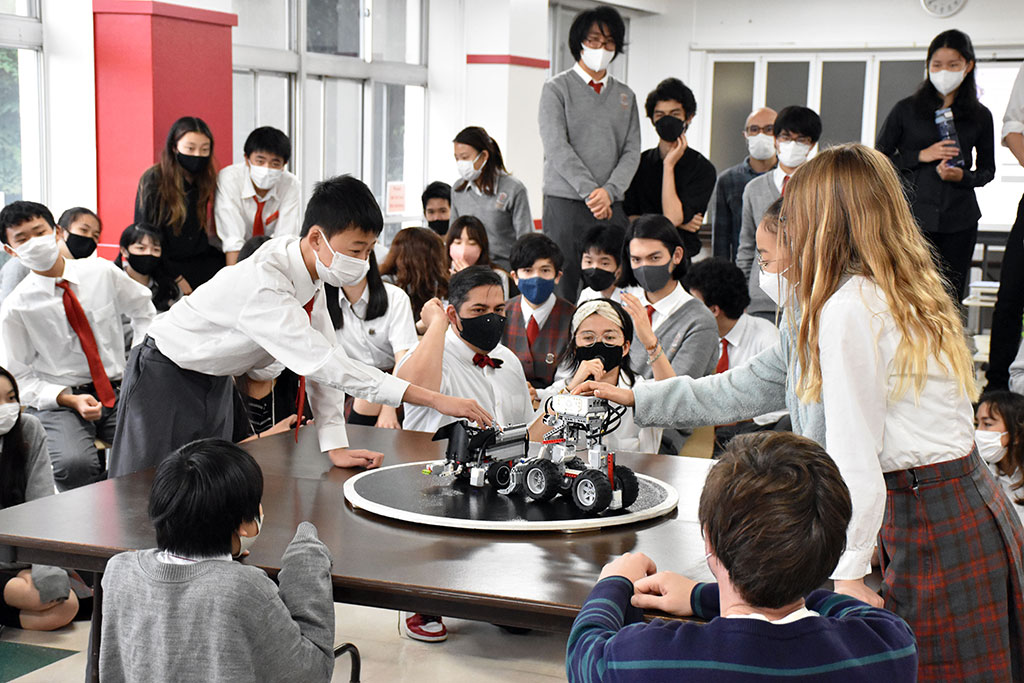 As is the case for human sumo, the goal of robosumo is to either push your opponent beyond the arena or push them over. If a sumotbot goes beyond the arena by mistake (due to poor programming or a failing light sensor, for example) then it loses the bout. Unlike human sumo wrestling where only one bout is used to determine the winner, in robosumo three bouts are used.
With eight sumobots battling it out in the old cafeteria in front of a full house comprised of the entire secondary school, the Robosumo Challenge on April 29 was intense!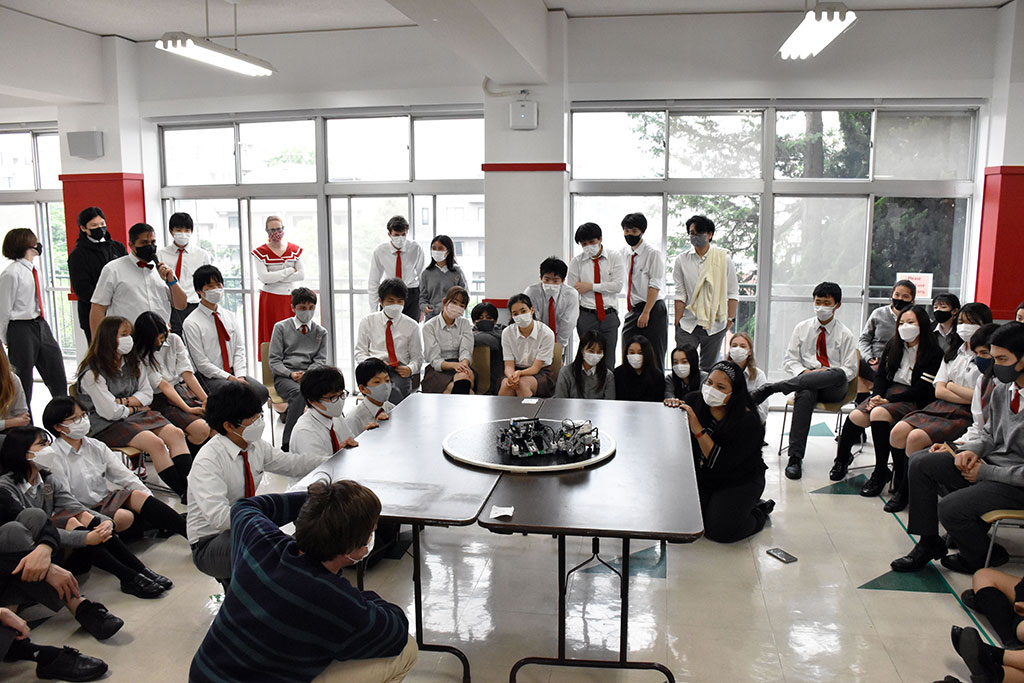 Congratulations to the winners and to all teams that entered a sumobot. We look forward to running the tournament again next academic year.
- Mr Payne, Ms Aguilera & Mr Dias